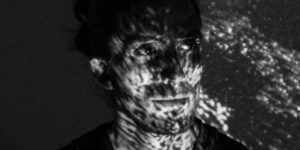 I'am a new media artist, interactive and immersive expercience designer, i have been working in the field of art and design for over a decade, and since 2017 i am going deeper into the world of new media art.
I like to explore new ways for interactivity, using various sensors and database to create new user experiences.  I like to think those new system as a way for the user to connect to something universal and to question the reality.
I have done a wide variety of project, music clip, vjing, interactive and immersive installations, building mapping, branding, live data visualisations, touchdesigner workshops.
I am currently living in Toulouse, France.
Last public works :
17-25/10/20 Exhibition Dutch Design Week. Eindhoven – Netherlands. In collaboration with Sandipan Nath and Kabk.
15/08/20 Exhibition with Le Boucan at Creative Code Art virtual Showcase.
09/08/20 Visual content creation for MangoDay tv Show. Hunan, China
01/08/2020 Visuals for LoH. Nagasaki, Japon.
05/06/20 Interference 53°N,42°E , La Haye, Netherlands.
28/05/20 : Content creation for the clip Levitation 21 by Tigran hamasyan
05/05 /20: Visual for Light Of Hope mapping in Mexico city.
05/02/20 Digital art exhibition with Artpoint agency into Pullman Hotel Tour effeil Paris.
03/03/20 Art installation with Planckwall collective at Le Zenith Toulouse
28/02/20 Art installation for the event Rêverie Binaire in Paris.
15/01/20 Creation of Slift musical clip Hyperion.
01/01/20 Collective art exhibition at la bizarit.