Somnium – Immersive piece for Domes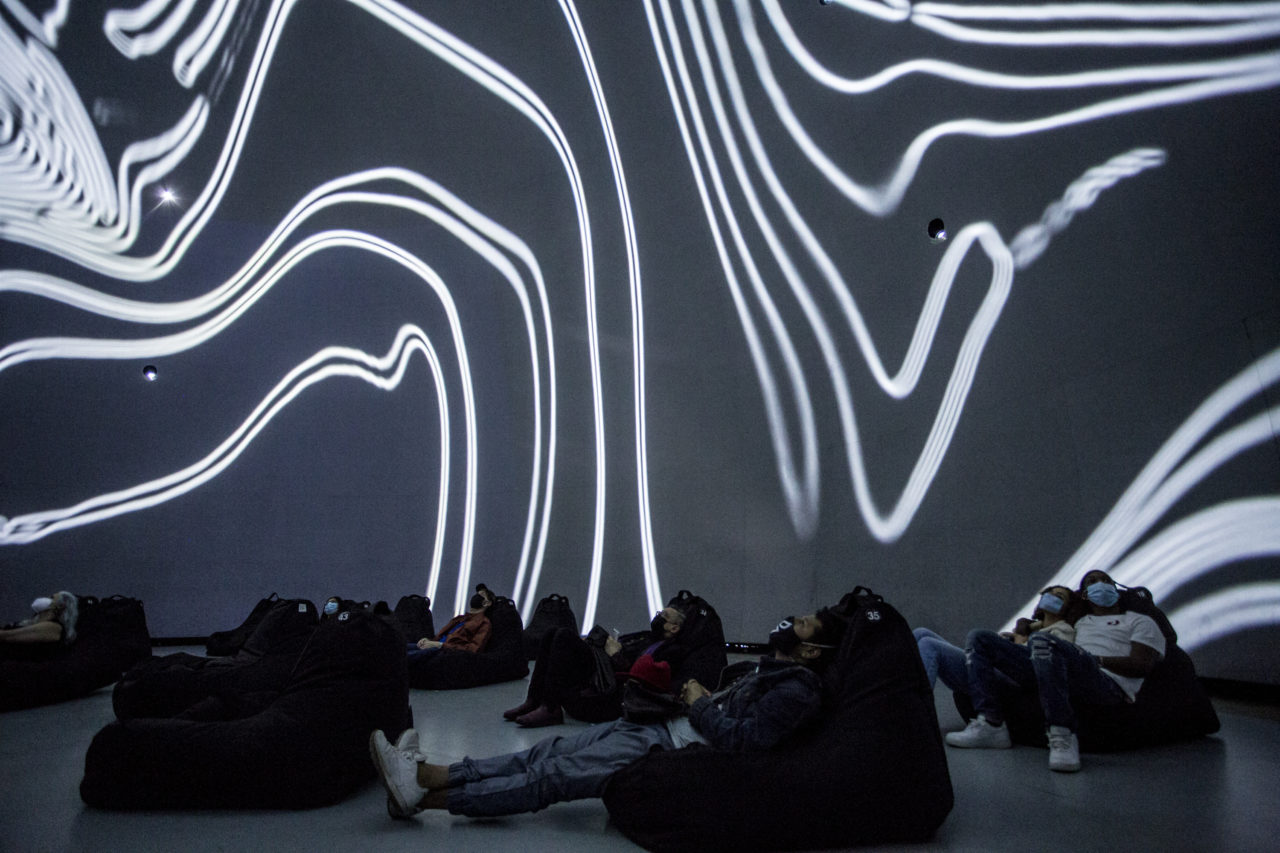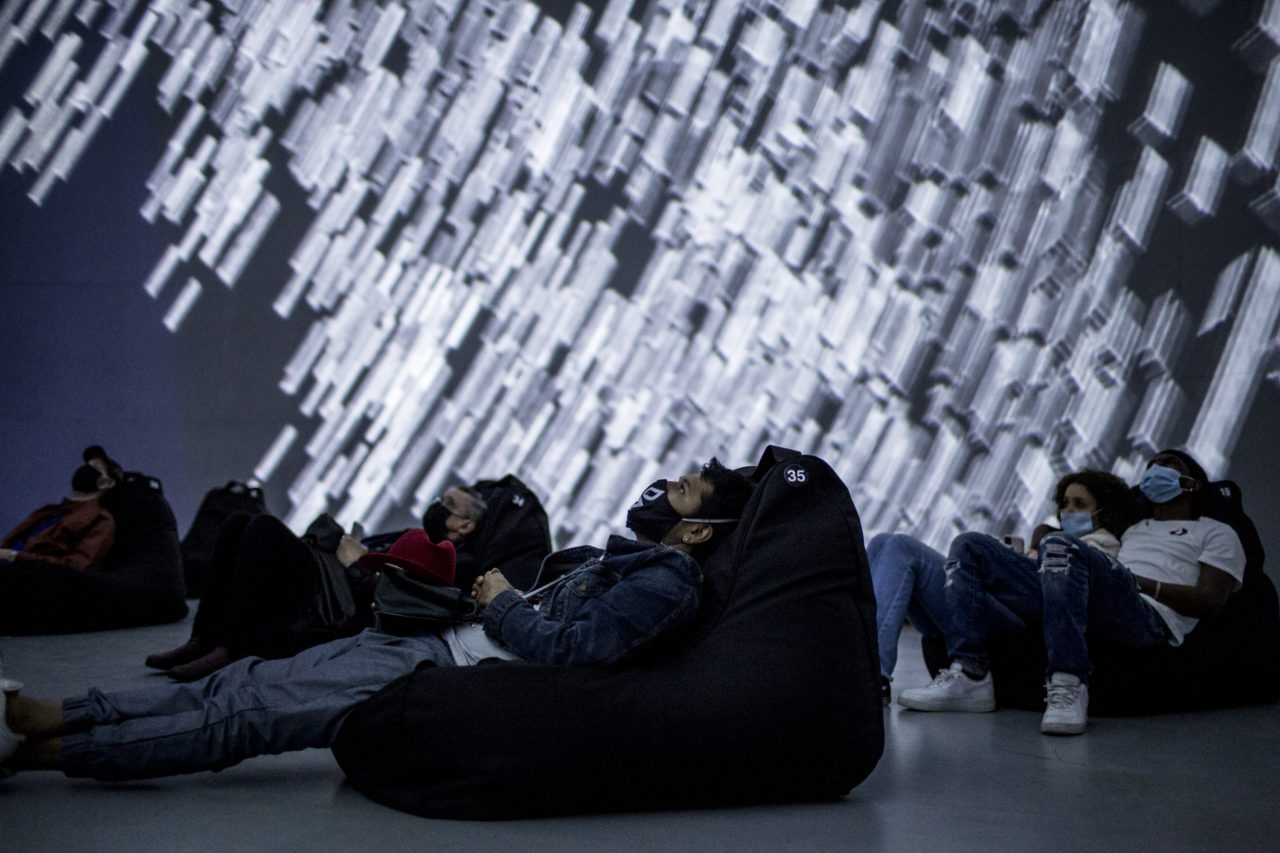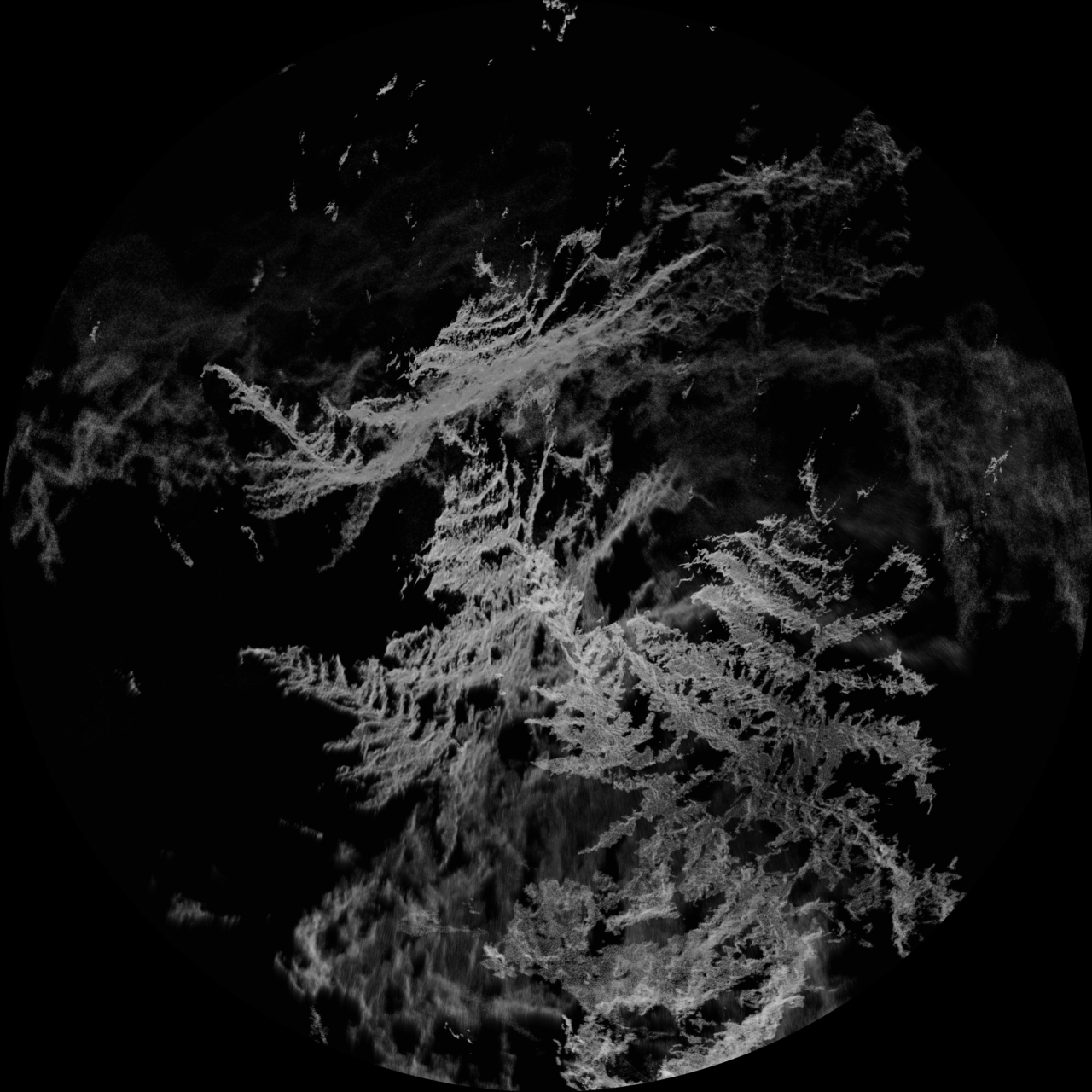 Credit photos : Sébastien Roy
---
SOMNIUM is a short immersive film for dome projection produced for SAT FEST 2021 by the Society for arts and technologies (SAT), Canada.
Visual design : Dimitri Thouzery (FRA)
Sound design : Ludovic Finck (FRA)
Synopsis :
Somnium takes us on a journey from the macroscopic to the microscopic, rambling between memories, imagination, and dreams. The piece takes advantage of the dome's immersive faculties to allow the spectator to feel matter and time in their imperceptible scales.
---
SOMNIUM est un court métrage immersive adapté à l'espace de diffusion du dome, réalisé et produit à l'occasion du SAT Fest 2021 à la société des arts technologiques (SAT) de Montréal (Canada).
Conception visuelle : Dimitri Thouzery (FRA)
Conception sonore : Ludovic Finck (FRA)
Synopsis :
Somnium nous amène à voyager du macroscopique au microscopique dans une divagation entre souvenirs, imaginaire et songes. La pièce profite des facultés immersives du dôme afin que le spectateur puisse ressentir la matière et le temps dans leurs échelles imperceptibles.